Concussions are a serious injury that can have serious and lasting consequences. 
A concussion is a traumatic brain injury that happens when there is a blow to the head, neck or body that causes your brain to move rapidly back and forth within the skull. 
This sudden, jarring movement can cause chemical changes in the brain and stretch and damage nerve cells, resulting in abnormal brain function that can't be seen on CT scans or MRI. Concussions are a common sports-related injury, but can also happen due to a car or bike accident, fall in the playground, or slip on the ice. Keep in mind that you don't need to get 'knocked out' (lose consciousness) to have a concussion.
Common signs and symptoms of concussion include headache, dizziness, nausea, neck pain, difficulty concentrating or remembering, being tired, feeling like you're in a fog, blurry vision, problems with balance, feeling sad or anxious, sleep problems, and sensitivity to light or noise. Some of these symptoms may appear immediately after the injury, while others may show up hours or days later. Symptoms that suddenly get worse should be urgently assessed, as they may be a sign of a more serious injury.
How do I know if I have a concussion?
Concussions are common, but diagnosis can be complicated. Currently, there is no single, objective test to determine whether you have had a concussion or when you have recovered. Anyone suspected of having a concussion should be seen by a physician or nurse practitioner as soon as possible to confirm a diagnosis of concussion and rule out more serious pathology. To make a diagnosis, your health care provider will consider how the injury happened, check mental status, ask about symptoms, and test for problems with concentration, memory, balance, and coordination. Baseline testing is not necessary to make a diagnosis of concussion.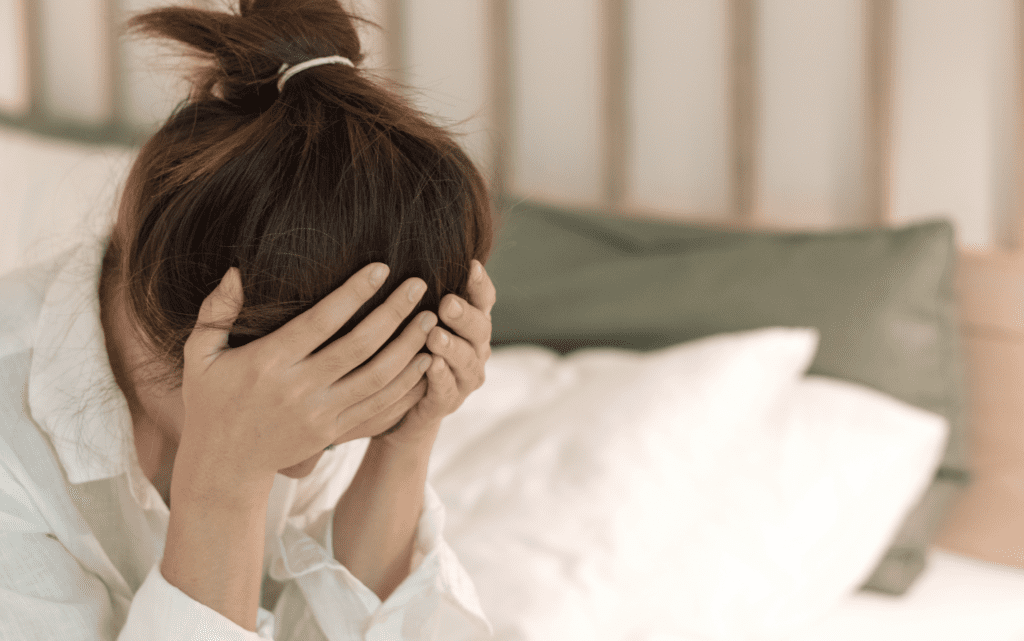 How long does it take to recover from a concussion?
Most adults recover within 2 weeks and children within 4 weeks following a concussion. However, for 10-33% of individuals, persistent symptoms may last for months or longer, making it difficult to return to normal activities. While the road to recovery can be hard to predict, certain factors may stretch that time out, such as the number of previous concussions, how long it took to recover each time, and whether each concussion happened with less force. Having a history of headaches or migraines, a mental health condition, or problems sleeping before the injury can also delay recovery. These should all be considered in the 'get better' strategy. Just like you wouldn't start running again right after spraining your ankle, it's a good idea to take it easy and getting lots of sleep the first couple of days after injury to focus on resting your brain. Going right back to school, work, digital life, or social activities can drain your already depleted battery and make your symptoms worse. As you begin to feel better, you can slowly resume your normal activities. Long gone are the days (hopefully!) when the recommendation is to rest in a dark room until a person is symptom-free. One or two days of relative rest in the beginning can help reduce your initial symptoms, but longer than that may actually do more harm than good. Sometimes symptoms will resume once you start to use your brain to think or do physical activity. Let your symptoms guide you – if an activity does not worsen your symptoms, it's okay to continue. If symptoms worsen, ease off until you can do that activity without making symptoms worse.
How can physiotherapy help?
While there is no cure for concussion, physiotherapists can help to improve symptoms and function as key members of your health care team. Research has shown that targeted physiotherapy treatment using education, exercise, manual therapy, vestibular rehabilitation can reduce symptoms and allow young athletes to return to sport sooner.
Education and supportive reassurance from your physiotherapist about what symptoms to expect following a concussion, the normal course of recovery, and when you might return to normal activities, play an important role in managing a concussion. Understanding how a concussion may affect you can reduce anxiety, help set realistic expectations, and promote recovery. Learning how to conserve energy by planning out your day and scheduling breaks can help you feel better and do more things during the day without symptoms getting worse.
Not only can moderate levels of physical and cognitive activity be gradually introduced 24 to 48 hours after a concussion, if they don't make symptoms worse, recent research suggests exercise might even help speed recovery! Returning to sports and other high-risk activities is best guided by an experienced physiotherapist who can your monitor symptoms and safely progress you through a step-wise exercise strategy.
Often, the same forces that give you a concussion also wind up hurting your neck as well. It can be difficult to know whether symptom such as headache, dizziness, or problems with balance are a result of an injury to the brain or the neck. A manual physiotherapist is experienced at performing a thorough examination to determine if an underlying neck dysfunction is contributing to symptoms. The good news is that these symptoms can be well managed with a combination of hands-on treatment, exercise, and soft-tissue treatment.
Sometimes, a blow to the head can also dislodge tiny crystals in the inner ear that can lead to dizziness and balance problems. Understanding the cause of dizziness is essential to developing an effective treatment plan. Fortunately, physiotherapists are skilled at repositioning the crystals and effectively treating inner ear problems. Additionally, exercise programs prescribed by a physiotherapist to coordinate head and neck movement with the eyes can reduce dizziness and improve balance.
If you think you have had a concussion or have ongoing symptoms, consult your CAMPT-certified physiotherapist to create a personalized rehabilitation plan to best support your recovery.
Jacquie van Ierssel
Dr. Jacquie van Ierssel is a CAMPT physiotherapist and postdoctoral fellow at the Children's Hospital of Eastern Ontario. As an orthopaedic and sport physiotherapist, Jacquie has over 20 years of experience working with concussed athletes from a recreational level through to and including Olympic athletes. She has worked extensively with national sports teams to provide on-field and clinical care with Gymnastics Canada, Skate Canada, Athletics Canada, Special Olympics, and the University of Toronto. Find out more about Jacquie on her Website.