Many of my patients come in proclaiming that they have terrible posture and that they don't even know what good posture is.
This is especially true for patients with low back and neck pain, but I have heard it from patients with a variety of other concerns as well. 
The definition of posture
The definition of the word posture can vary. From the Oxford Dictionary it is "the position in which you hold your body when standing or sitting" which denotes our day-to-day posture. From the Merriam-Webster Dictionary it is "the position or bearing of the body whether characteristic or assumed for a special purpose" and "a conscious mental or outward behavioral attitude" which seems to include things like yoga poses or positions performed during sports or other activities as well as an indication of how one is feeling.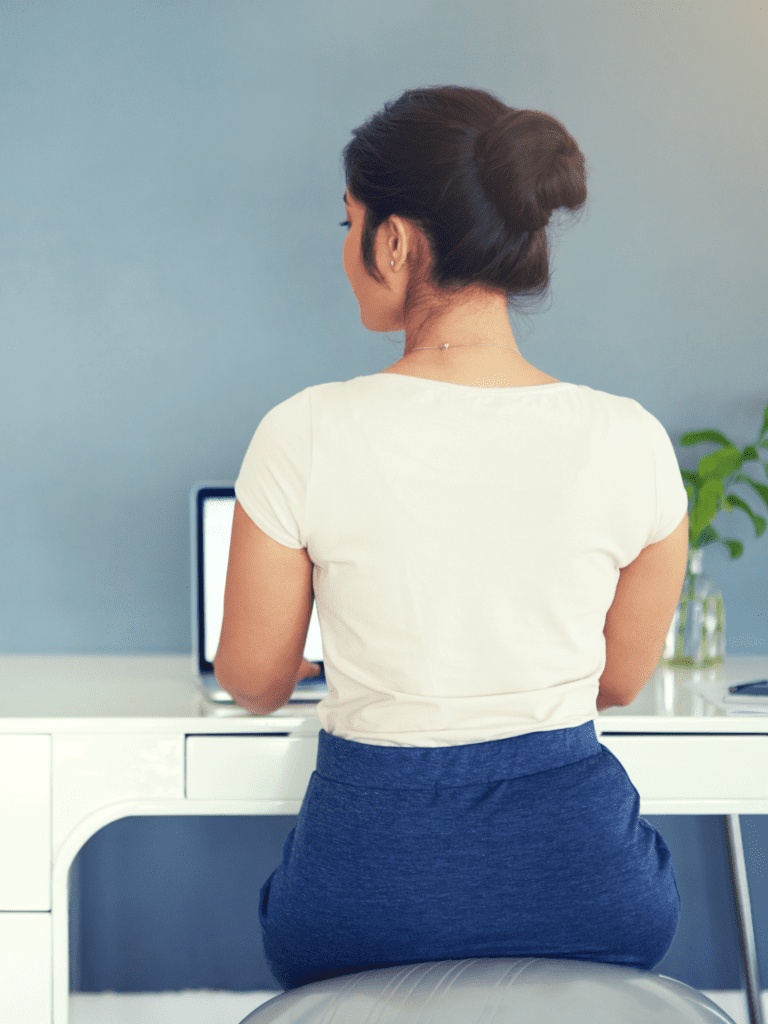 What does posture tell us?
Posture tells us a lot about what is going on inside a person. There are varying postures that can indicate pain, confidence, health and wellbeing, defeat, and infinitely more postures that indicate more subtleties that humans can experience or that their bodies can convey.
So your posture is a form of body language; what is your body saying? If you think you have 'bad' posture, maybe your body is saying it needs more attention, more exercise. Maybe it needs more hugs or more walks. Maybe it craves to be stronger or more supple, maybe it wants you to get a massage or drink more water. 
How do you fix 'bad posture'?
If you think you have 'bad' posture I would encourage you to look deeper. Often I see altered posture because people are in pain or because they have become completely disconnected from an area of their body. The body has assumed a certain posture to protect the injured or painful area or to compensate for the area that is disconnected. Having a highly trained physiotherapist thoroughly assess you can rule out any potentially dangerous reasons that your posture may not feel right. CAMPT certified therapists can see the subtleties of your spinal movements, assess your muscular strength and joint range of motion, and work with you to come up with a plan to improve the way you carry yourself. This may include manual therapy and stretching to help soften restrictions, strength and awareness exercises to address disconnection and weakness, and education on supports and strategies to use throughout the day.
A rigid and perfectly upright posture is not the goal. We want our bodies to be mobile, adaptable, robust, and well supported. A body that is strong and adaptable can carry you through any expected situation or demand placed on you by your day-to-day life.
How a CAMPT-Certified Physiotherapist can help
If you have concerns about your posture or you want to learn to carry yourself more efficiently and easily, see a CAMPT-Certified therapist. CAMPT-Certified therapists have the extra training and the skills to reconnect you with your body so you can walk confidently through your life. 
About Heather McNeil
Heather McNeil is a registered physiotherapist and yoga instructor. She obtained a Bachelor of Animal Biology with Honours at Thompson Rivers University in Kamloops, BC and then completed a Master of Science in Physical Therapy at McMaster University. She opened her business, Feather Physiotherapy, in Williams Lake, BC in July of 2020 and has been serving the Cariboo region ever since, specializing in orthopaedics and women's health. When she's not working she's out checking cows or spending time with her husband and baby girl. Follow Heather on Instagram, Facebook and visit her website.